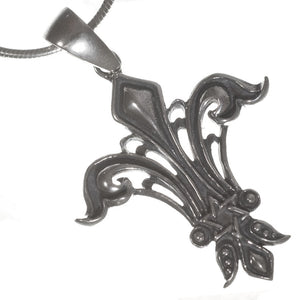 We found this unique Fleur de Lis design decorating the outside of an old Temple on Carondolet Street in New Orleans. The Temple is now a church but the old Fleur Pattern with the Star of David at its center is still there.

This is the only Star of David Fleur de Lis that we have ever seen. Great pendant for men or women, fits on most snake chains or box chains.

1 3/8 inches high sterling silver.