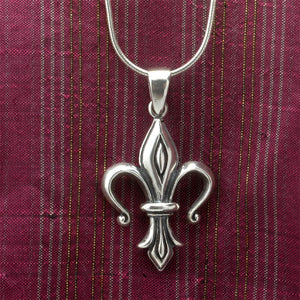 The design of this Fleur de Lis pendant was inspired by a fragment of architectural detail found on Julia Street, New Orleans. This unique piece of Fleur De Lis Jewelry allows you to treasure the design heritage of New Orleans.
Sterling silver, double sided design.
Chains and beads are sold separately-- please browse our collection.
Size: 1.37  x .75 inches